EdisonLearning's Managed School Network: A learning environment that gets students back on track
EdisonLearning serves students and neighborhoods with the highest need through our managed Alternative Education Academies in Florida. Our managed academies serve students who are over-age for their grade, or require credit recovery or have dropped out of high school. Parents, teachers, and school counselors may find that our managed Alternative Education Academies provide a better learning environment for their students because each student receives a personalized graduation plan tailored to their academic needs and designed to help students graduate from high school with a high school diploma.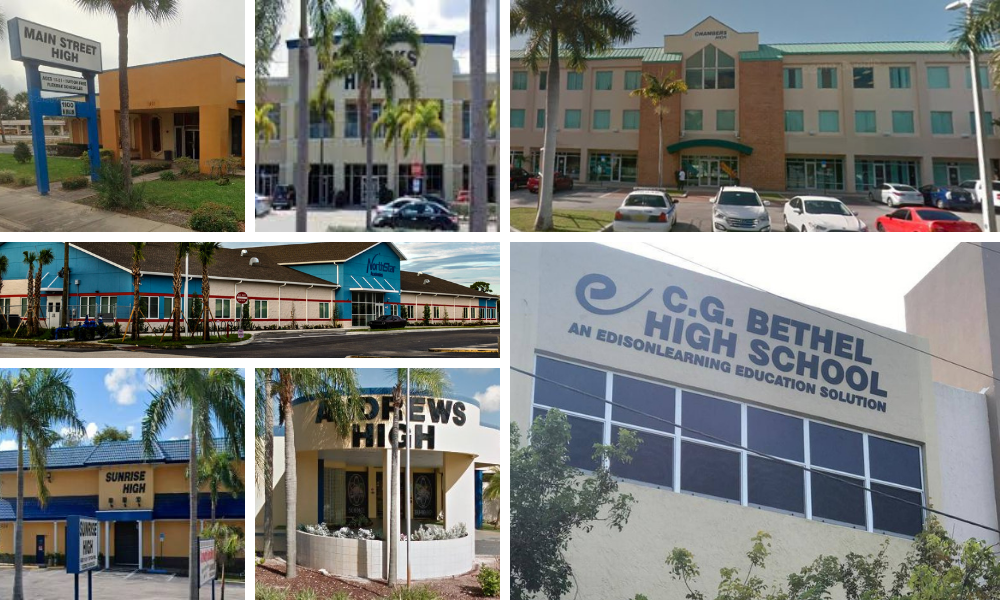 Our Schools Offer
02
Efficient Credit Attainment & a Pathway to Graduation
04
Blended Learning Model Featuring EdisonLearning eCourses®
05
Safe Learning Environment
06
Small Group Instruction & Remediation
07
Pathways to Industry & Career Certifications
More than 4,400 students have graduated from EdisonLearning's Alternative Learning Academies. Eighty-five percent of EdisonLearning's Alternative High School graduates go on to attend an impressive list of colleges and universities, with the remainder moving on to jobs and future careers in the workplace, or enlisting in the armed forces to serve our country.
Included in EdisonLearning's Alternative Learning Academy network are the NorthStar Academies, with six locations in southern Florida, as well as Main Street High School in Kissimee, FL. Interested in learning more about enrollment for our drop-out recovery, drop-out prevention, and over-age-for-grade programs?
Check out each school's website for location, enrollment information, and much more!