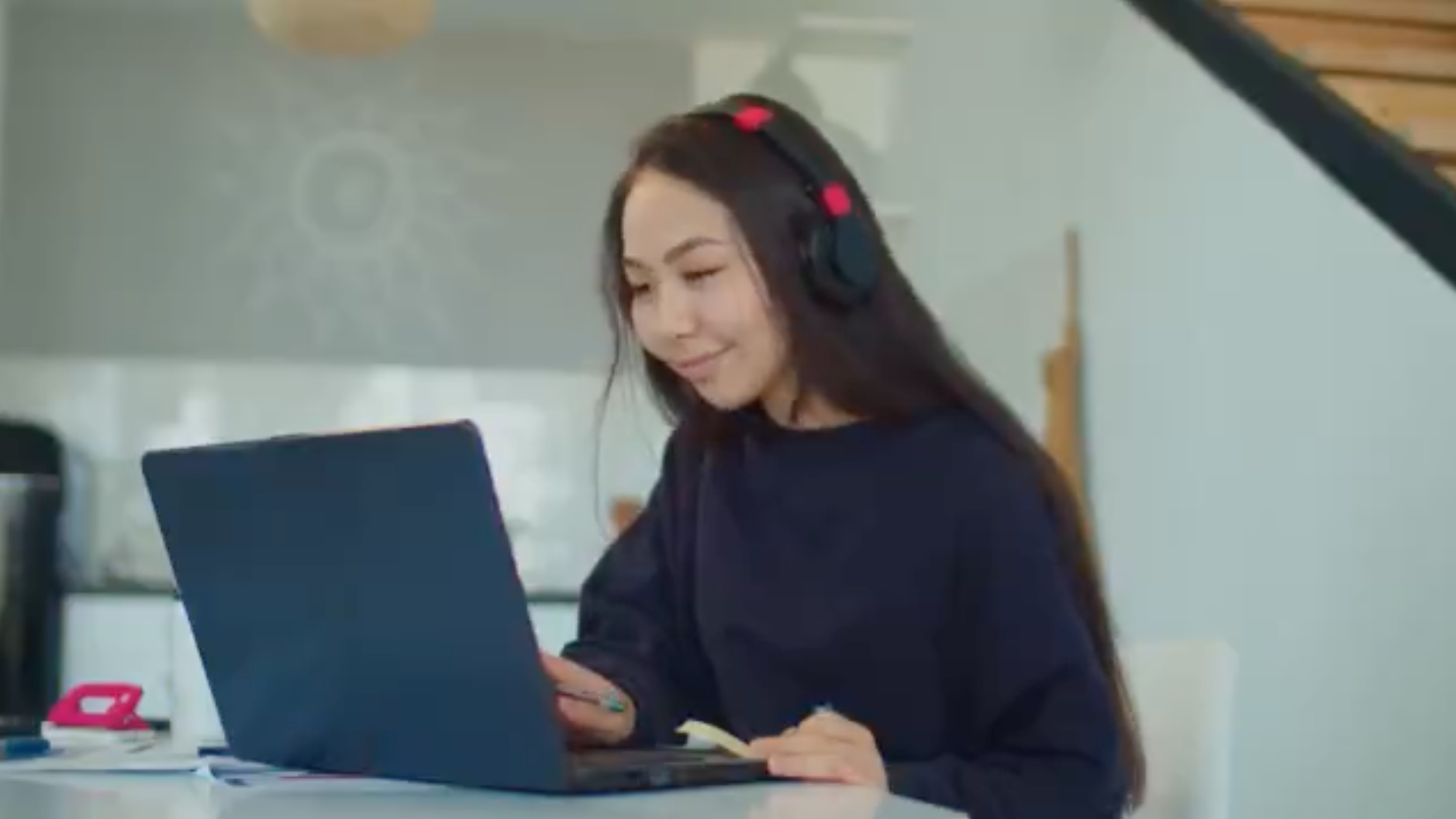 Digital Learning Solutions
EdisonLearning offers a comprehensive online and blended learning solution with EdisonLearning eCourses®, EdisonLearning's proprietary learning management system, eSchoolwareTM, instructional and Student support services, and full support for school staff through eSource® implementation training.
Industry Leading Design
EdisonLearning eCourses®
Each EdisonLearning eCourse was developed by highly qualified instructional designers and certified teachers utilizing best practices fostered over a decade of online learning experience and 20 years of experience driving achievement in schools.
Every student's learning style is unique and that's why our 6-12 online course curriculum is designed to meet students where they are and propel them forward. Our partners use our digital curriculum in a variety of program models.
Designed to Meet Students Where They Are
Flexible Options for Any Learning Program
High School Core Courses
Middle School Core Courses
Credit Recovery
Virtual Learning
Summer School
Social-Emotional Learning
College Readiness
Career & Technical Education
Project-Based Learning
Blended Learning
Targeted Interventions
Remediation
Dropout Prevention
Alternative Education
Enrichment Programs
Proprietary LMS
eSchoolware™
EdisonLearning's proprietary learning management system, eSchoolwareTM, is a web-based application that serves as the foundation for a partner's online learning program. Specifically, eSchoolwareTM allows partners to:
Track, monitor, and report on progress or performance
Manage their online program including registration and scheduling
Facilitate communication and sharing between users
Key Components
eSchoolware™ Includes
System Portal
Information Management System
Content Delivery Systems
Reporting
Communication
The portal is the user dashboard that centralizes all vital tools for students, teachers, parents, and administrators, allowing them easy access to everything they need from one convenient homepage.
The web-based information system is designed expressly for the administration of enrollment, courses, content, students, and instructors in online and hybrid environments.
Course Player is an engaging and interactive content delivery system used for the majority of our high school EdisonLearning eCourses®. Course Player requires students to interact with content and assessments in a personalized forced progression of learning objects. Mastery settings ensure that a student has succeeded in meeting the objectives of a lesson before the next lesson is unlocked. Students check their understanding after every five lessons through summative assessments. Assessment types include diagnostics and benchmarks, mastery pre-tests, progress tests, and adaptations.
MyDay is a content delivery system designed as the result of targeted research with middle school students. As with Course Player, students are provided with a personalized forced progression of learning objects through their daily task lists. Mastery settings are available at an institution and student level to ensure that students have demonstrated success with the objectives of each lesson before moving to the next lesson. Students are assessed regularly through a variety of games and traditional summative assessments. A performance alert system is available to indicate when academic interventions are needed based on lesson and cumulative assessments.
The eSchoolwareTM platform allows teachers to track, monitor, and report on student progress. eSchoolwareTM includes a robust reporting system including over 200 standard reports plus customized reporting options.
eSchoolwareTM helps facilitate communication and collaboration among students, teachers, advisors, administrators, and parents. The platform provides a virtual meeting place for teachers and students to communicate using webinar conferencing live or recorded forums, announcements, messaging systems and more.
We're ready to help
Instructional and Student Support Services
Our solution offers schools a truly blended learning model including instructional and student support. EdisonLearning's Certified Teachers, Tutors and Student Advisors help cover teacher shortages and ensure students are fully supported in online learning environments. All of our instructional and student support staff are certified and highly qualified in each state they service and are fully compliant with all laws, policies, and procedures surrounding Special Education modifications and accommodations as well as data confidentiality.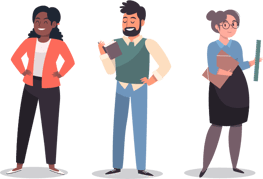 Teachers instruct the asynchronous EdisonLearning eCourses® by communicating with students, providing grading support and effective, personalized feedback, offering tutoring sessions by appointment, creating academic interventions, and driving student engagement.
Personalized Live Instruction Sessions are available to students in individual and group settings, all available virtually through the eSchoolware® student portal.
Advisors serve as a student's mentor or learning coach. They provide pacing and progress monitoring support, are the student and their family's primary contact, create personalized learning plans, and drive college or career readiness.
Support is a right around the corner
eSource® Implementation Training
EdisonLearning eSource® supports schools and districts with blended and online learning implementation and ongoing improvement. Our expert consultants work closely with administrators, faculty, and staff throughout a school district to support successful partnerships, school development, and school improvement initiatives in a number of ways:
Develop and plan curriculum to support school improvement
Provide school needs assessments
Share and review resources and materials related to faculty development
Deliver student achievement diagnostic and formative assessment tools
Professional development is provided to train educators on how to harness the technologies to drive student achievement. Teachers have the capacity to differentiate the instruction for students and slot the various components of a lesson into their curriculum. The online courses are linked with instructional resources that can be used by educators to plan instruction and support students. Teachers are trained to access these online resources and map them to their curriculum goals and individual student needs.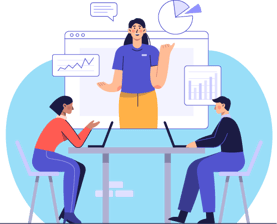 A Comprehensive Catalog
EdisonLearning eCourses®
Core & Elective Content
Credit Recovery
Targeted Intervention & Remediation
Acceleration & College Preparation
Intensive Remediation
Project Based Learning
Competency-Based eCourses for online and blended programs serving students grades 6-12
Lessons in this type of course provide students with in-depth content. Students must demonstrate mastery of the standards that comprise a lesson in order to progress to the next lesson. Self-motivated students can work independently to explore lesson content in more detail. This course type is ideal for the college-bound student.
The structure of our Competency-Based eCourses help students maintain focus and motivation by accomplishing achievable goals.
Self-guided and self-paced lessons
Daily assessments and interventions
Modular design
Clear and attainable objectives
Support and monitoring by live certified teachers
All eCourses are available in this format. See catalog for details.
Credit Recovery eCourses to help get students caught up and back on track
Credit-Recovery eCourses are intended for students who have previously taken a specific course but were not able to earn credit toward graduation for that course. Each course is adapted from its corresponding Competency Based scope and sequence, but is shortened to include the most critical lessons and their corresponding assessments. Each is presented with forced progression and mastery settings through our dynamic gamified content delivery system, Course Player. This system builds a customized learning plan for the student, requiring them to focus on the areas in which they have not demonstrated mastery of the concepts. The student's level of proficiency is assessed against state requirements and results in a specific lesson flow of learning objects to match their areas of need. Comprehensive quizzes and unit exams ensure that students are rigorously assessed on all concepts in the course.
English Language Arts

Social Studies

Science

Mathematics

World Languages

Middle School

6th Grade

7th Grade

8th Grade

6th Grade

7th Grade

8th Grade

6th Grade

7th Grade

8th Grade

6th Grade

7th Grade

8th Grade

French 2

German 2

High School

English 1

English 2

English 3

English 4

American History

US Government

World Geography

World History

Anatomy and Physiology

Biology

Chemistry

Earth Science

Physical Science

Physics

Pre-Algebra

Algebra 1

Algebra 2

Pre-Calculus

Calculus

General Math

Geometry

Integrated Math 1

Integrated Math 2

Integrated Math 3

Integrated Math 4

Spanish 1

Spanish 2

French 1

German 1
Foundations eCourses for students preforming below grade level or in need of special services
Foundation eCourses contain fewer lessons than Competency-Based eCourses. Each course is designed to ensure that students master the foundational skills and knowledge that are critical building blocks for upper-level courses. Foundation eCourses provide a guided learning path for students who perform below grade level or need special services.
English

Social Studies

Science

Math

World Languages

High School

English 1

English 2

English 3

English 4

American History

US Government

World History

Biology

Chemistry

Earth Science

Pre-Algebra

Algebra 1

Algebra 2

Geometry

Spanish 1

Spanish 2
Honors eCourses for accelerated learners who are comfortable being challenged
This course type challenges learners through Competency-Based content paired with rigorous conceptual activities, writing assignments, labs, and projects. It is designed for highly motivated or accelerated learners who are comfortable being challenged.
English

Social Studies

Science

Math

High School

English 1

English 2

English 3

English 4

American History

Biology

Chemistry

Algebra 1

Algebra 2

Geometry
Critical Concepts eCourses for boot-camps or intensive remediation to reinforcement key skills
Informational and Persuasive Writing
Aligned to the essential Common Core standards (14) for expository and persuasive writing, this course covers key writing concepts, including how to:
Complete research
Apply style and formatting guidelines
Follow the steps of the writing process to create a strong, well-written academic essay
Additionally, students will learn about the defining qualities and components of strong expository and persuasive writing. Students will apply and demonstrate what they learn about writing by crafting both an expository essay and persuasive essay by the end of the course.
Algebra 1
Aligned to the essential Common Core standards (45) for Algebra 1, this course covers concepts necessary to build a strong foundation in Algebra 1 and future mathematics courses. Students will learn how to:
Interpret the structure of expressions
Solve multi-variable equations and inequalities
Compare and contrast forms and features of functions
Analyze linear data models
Summarize categorical data
Students will demonstrate what they learn at the end of each unit by completing an exam focused on problems involving applications of concepts.
Project Based eCourses challenge students to demonstrate mastery through action projects
Knowing how to solve problems, work collaboratively, and think innovatively are becoming essential real-world skills for students. This course type is ideal for college-bound students and those who need to demonstrate their knowledge through real-world applications of course content. The dynamic and rigorous Project Based Learning eCourses utilize the power of multimedia to:
Increase engagement
Improve performance
Prepare students for college, work, and life
These courses combines Competency-Based content with one Project Based Learning unit per course part to help students engage with the content at a greater degree of rigor. This course type allows the students to be assessed through artifacts of their learning such as products, blogs, presentations, podcasts, and other projects.
Twelve project-management courses are available in core subject areas, each containing four mastery projects. Master projects are inquiry-based and help students connect the standards-based curriculum to both community and global applications.
English

Social Studies

Science

Math

High School

English 1

English 2

English 3

English 4

Economics

World History

US History

Earth Science

Physics

Biology

Algebra 1

Algebra 2
See how we can benefit your students
Let's Connect
Connect with us today to explore solutions for your program needs.